Dads & Moms Legal Group
Dads and Moms Legal Group was formed by William Reisdorf, a family law attorney based in Troy, Michigan. Bill has over 30 years of experience helping fathers and mothers with divorce and child custody cases in Oakland, Wayne, and Macomb Counties. He believes that both parents deserve to be involved in the lives of their children, and is a strong advocate for joint custody and shared parenting.
If you're looking for an experienced custody attorney who will promptly return your calls and will personally represent your case, you have come to the right place! To schedule a free initial consultation, contact Bill directly on his mobile at 248-766-4484, or send him an email.
5-minute video summary of our workshop in Birmingham, Michigan: "How to Deal with High Conflict in Your Family Law Case"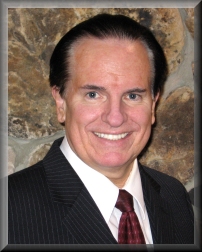 William Reisdorf has been practicing family law in Southeast Michigan for over 30 years. He has extensive experience helping clients through divorce, custody, and parenting time issues. He has practiced before virtually every judge and family court in Southeast Michigan, and is among the most experienced family law attorneys in Southeast Michigan.
Michigan's Parenting Time (Visitation) Statute
New Case Makes it Easier to Get Parenting Time
Is Alimony Dead in Michigan? Think Again!
How Does Paternity Work in Michigan?
5 Hot Tips for Parents in Custody Battles
Got a Good Custody Case, Dad? Take the Quiz?